Har HaZeitim — The Mount of Olives — is Judaism's oldest and holiest cemetery, the resting place of more than 150,000 Jewish souls. And yet through neglect and acts of hatred, it has been desecrated, its graves destroyed, and its visitors and mourners attacked. It is time to take a stand.
The International Committee for the Preservation of Har HaZeitim (ICPHH) is committed to stopping the defilement of this hallowed ground. Your support will help insure that fences are built, security cameras installed and monitored, police patrols increased, and tough new laws on desecration of graves and on violence against mourners and visitors are passed in the Knesset.
To get the latest security update, click here.
Latest News on Har Hazeitim
Egged Introduces Hourly Bus Service to Har Hazeitim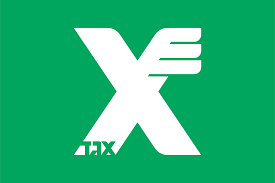 In a major sign of improving security on Har Hazeitim, the Egged Bus Company recently inaugurated regular bus service to the Har Hazeisim area. The new 83 and 83 A lines begin in the center of the city and make stops at such landmarks as the Kotel, Jewish Quarter, and Har Zion before making their last stop at Maale Hazeitim, just across the road from Har Hazeitim. Bus service begins daily at 7:40 in the morning and continues almost hourly until 11 p.m. As members of the Committee may know, we tried several times to have regular bus service without success. In recent weeks security has been significantly upgraded with increased patrols from police and border patrol units in the Har Hazeitim area. Mayor Nir Barkat had on numerous occasions vowed to improve access to the holy cemetery, including extending the light rail to Har Hazeitim and even eventually launching cable car service to the area.