Restore A Grave
The ICHH works on many levels, from affecting legislation to providing public information. But nothing is more rewarding than the physical restoration of grave stones that have been damaged by vandalism. There are 3 ways to restore a grave:
$18,000: Sponsor 10 Graves
$10,000: Sponsor 5 Graves
$5,000: Sponsor 2 Graves
$2,500: Sponsor 1 Grave
You can become a general sponsor of the project by:
$1,800: Har Hazeisim Chai Sponsor
$1,000: Har Hazeisim Supporter
Any amount is appreciated!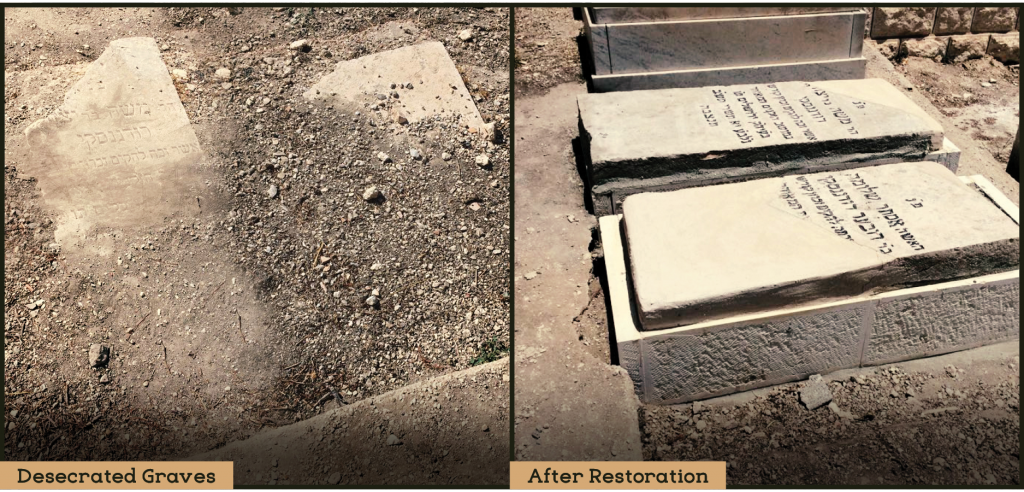 Call 718-854-4450 to find out more.
Make your earmarked donation safely through Authorize.net:
Or send your check to:
International Committee for Har HaZeisim (ICHH)
P.O. Box 190427
Brooklyn, NY  11219
Please include the note: "Restore a Grave"